Moderatoren: philomina, ladybird
Lady Griffin
Wen es interessiert: Scott Foley und Dennis Haysbert sind ab März in einer neuen CBS- Serie oder in einem CBS- Film namens
The Unit
zu sehen.
From Executive Producers David Mamet and Shawn Ryan, THE UNIT is an action drama that follows a covert team of Special Forces operatives as they risk their lives on undercover missions around the globe, while their families maintain the home front, protecting their husbands' secrets. Jonas Blane (DH) leads the Unit on missions out in the field and is responsible for taking new recruit Bob Brown (SF) under his wing. The Unit includes Jonas, Colonel Tom Ryan, Mack Gerhardt, Charles Grey, Hector Williams and Bob Brown, all highly skilled, trustworthy, brave and dependable soldiers whose ability to rely on each other is what creates their brotherhood. Jonas' wife, Molly, is the base matriarch who comforts and counsels the other wives as they cope with the fear and uncertainty they experience when their husbands leave home. Molly and Tiffy Gerhardt, a wife hiding her own dark secrets, help Bob's pregnant wife, Kim, acclimate to the stress of her new secret life.
Keine Ahnung, ob es dann auch hier läuft
Ist irgendwie komisch, daß Scott und Josh Jackson seit DC so gute Freunde sind und nachdem Josh letztes Jahr in einem David Mamet- Theaterstück mitmachte, Scott jetzt in einer DM- produzierten Film/ Serie mitmacht
und
jetzt auch noch beide in Projekten spielen, die auf CBS laufen bzw. laufen sollen.
Hier gibt's auch 'ne Preview.
---
---
Chino hat geschrieben:Ja. Das soll irgendwann auf Sat.1 laufen, wenn die das mit Synchro hinbekommen.
Das "Irgendwann" steht nun fest:
Ab dem 7. März 2007 sendet Sat.1 die US-Serie «The Unit» um 22.15 Uhr immer mittwochs nach «GSG 9».
Quelle
Leaving was the right thing to do. It's just hard to say goodbye.
"One day at a time"
---
Beiträge: 611
Registriert: 11.12.2006, 23:59
Geschlecht: männlich
Wohnort: Wien
Kontaktdaten:
Hat den noch keiner die Serie gesehen?

Also mich hat auf jedenfall die 1 Folge überzeugt, mal abwarten...
Das Ende fand ich auch sehr gut, teilweise gute Action ich hoffe das war nicht nur in der 1 Folge der Fall.
Lieblings Serien: O.C, E.R, CSI, Cold Case, Third Watch,Lost,KOQ, Nikita, The Closer,
Weeds,Blade,Smallville,Prison Break,Supernatural,Roswell,One Tree Hill, Heroes,Kyle XY, Shark,Criminal Minds,Dexter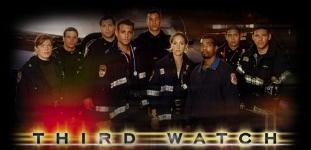 ---