Moderatoren: Schnurpsischolz, ladybird
Schaut jemand die Serie?

Wie so viele Schauspieler, die es nicht länger als ca. 1 Jahrzehnt schafften, Kinofilme zu stemmen, zieht es also auch Kevin James zurück ins TV. Seine Rolle weicht seinem King of Queens nicht sonderlich ab, aber Kevin James hat ja noch nie sonderlich Facetten gezeigt, sondern machte das, was er tat (sich spielen?), stets ordentlich und charmant.

So auch hier. Präsenz und Sympathie hat er stets. Aber... das war es irgendwie auch schon.

Die Serie scheint die x-te Familien-Sitcom zu sein - Themen: Mann, Frau, Partnerschaft, Kinder, Freunde. Hier nochmal ganz klar verstärkt dadurch, dass (Fulltime-)Job kein Thema mehr ist. Nur BTW: Werden Cops in den USA echt so früh in Rente geschickt? Fällt mir in jeder Folge auf, kann mich da gar nicht dran gewöhnen, somit irgendwie auch nicht an die Grundprämisse...

Ne spindeldürre, hübsch-kumpelhafte Ehefrau, ne toughe Tochter, deren weirdo-Freund, noch zwei Kids, die wir wohl mit der Zeit näher kennenlernen dürfen.... Nimmt man so hin. So wie auch die Gags, von denen sicher manche zum Schmunzeln bringen, aber so rein gar nicht herausragen. Was absolut fehlt, ist Charme. Und ne herausragende Dynamik zwischen Kevin und seiner Frau. Das Spannendste war für mich eigentlich das Haus-Set - wirkte, als könne man es 360 Grad drehen und in jeden Raum gucken, wobei alle Räume und der Mittelteil wunderbar miteinander verbunden sind...

Tja, das ist die Serie wohl: Durchschnitt. Und nix Neues. Insofern: Gibt Besseres. Jemand andrer Meinung?
Leaving was the right thing to do. It's just hard to say goodbye.
"One day at a time"
---
Beiträge: 610
Registriert: 11.12.2006, 23:59
Geschlecht: männlich
Wohnort: Wien
Kontaktdaten:
Hab gestern Kevin Can Wait 1.23 gesehen mit Leah Remini und muss sagen irgendwie enttäuschend.....
Es fängt ja schon mal damit an das sie nicht die selbe Synchro hat wie in KOQ.
Das Gesicht is irgendwie nicht wieder zu erkennen einfach zu viel Botox und die Lippen aufgespritzt unglaublich wie man sich verunstalten kann.
Vom Körper noch immer sexy, klar sie is keine 30 mehr aber sonst hat sie sich gut gehalten.
-------------
Allgem. zur Serie:
Sie will halt KOQ sein nur Erinn Hayes is keine Leah ...... Arthur fehlt vollkommen.
Die Freunde sind halt auch keine Spencinator
Die 2 jüngeren Kinder sind einfach nur unnötig.
Lieblings Serien: O.C, E.R, CSI, Cold Case, Third Watch,Lost,KOQ, Nikita, The Closer,
Weeds,Blade,Smallville,Prison Break,Supernatural,Roswell,One Tree Hill, Heroes,Kyle XY, Shark,Criminal Minds,Dexter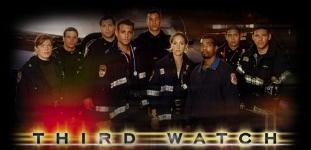 ---
Also ich mag diese Serie total gerne. Man kann gut lachen und ich glaube ich erwarte auch nix großes und genau darum ist sie einfach nett anzusehen. Leah ist ein guter Ersatz für die Frau aus der 1. Staffel. Das sie nicht ihre Synchronstimme aus KOQ hat, ist vielleicht ja auch gewollt, damit man sie nicht mit der Rolle vergleicht. Ich mag speziell in der 1. Staffel die vielen Gastauftritte
das fehlt mir in der 2. Staffel ein bisschen.
---